The Therapist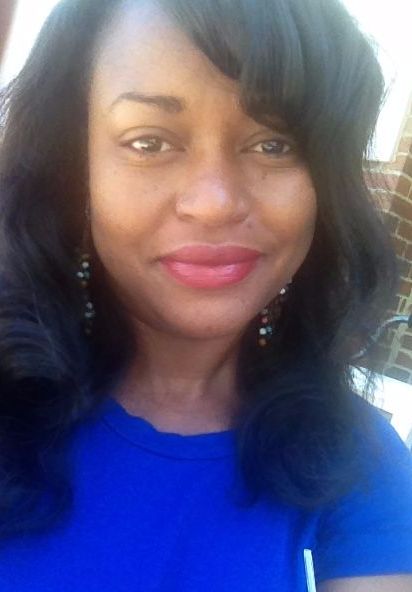 Lamonica Greene L.M.T #14124
Hello I'm Lamonica Greene,
I'm a mother of two and a wife to a Soldier. In the past I worked as a successful mortgage banker. This job was high stress and I rarely had time with my family let alone myself. As time was getting away and my children were getting older I knew I needed a change. I have a strong belief that the body can heal it self and we have the power to prevent illness and increase our over all wellness. Going back to school has allowed me to learn more about some things I'd already been passionate about. I love to help others feel better. My degree path aided me by growing my knowledge of nutrition, fitness, alternative and complementary treatment methods. While attending Kaplan I went to FTCC and obtained my certification as a Massage Therapist in 2012. I learned the importance of touch and how it promotes wellness as a whole. There are many types of massage and each therapist is unique. I don't have a favorite modality, I believe they all have a purpose and I like to treat each of my clients as an individual and specialize their care. However, some say I'm well suited for deep tissue, because my natural pressure is more deep than some. I licensed and I preform Swedish, Myofascial, Trigger Point, Pregnancy and Psoas and Illiac, Sports, Body Wraps and Relaxation massages.
I also began to work for It Works and I distribute a wide variety of natural supplements and skin care products that absolutely do what they claim. Upon graduation September 9th 2014 from Kaplan Online University I received my Bachelor of Science in Health and Wellness. Since I've started as a LMBT I have been fortunate to work for others such as B's Theraprutic Massage and currently I work for Cape Fear Valley with the general public and the Oncology patients. As of Jan. 2016 I became the owner of Anointed Therapeutic Massage located at 584 S. Reilly Rd. In Fayetteville, NC, 28314, located inside Fighters First Gym. See I'm just a women who wants it all without the stress. I have learned how to achieve this and its not as hard as you think. I would love to share with you my knowledge and hope to help you find peace, love, light and balance in your life. Thank you in advance for your time and I hope to see you soon.